Energy Efficient Replacement Windows
Save Money With Our Complete Line of Hyper-Efficient Replacement Windows
Many budget-conscious homeowners are taking the time to research different methods of lowering their monthly utility expenses. With energy prices, as high as they have ever been and predicted to increase dramatically in the next few years, many homeowners have been specifically searching for ways of reducing their energy usage and making their homes more energy efficient overall. One of the best ways to go about making a home more energy efficient is to have high performance energy efficient windows and doors installed and the Window e-Store is the right place to start.
There are different types of energy efficient windows for sale these days, but perhaps the most effective and popular type are the Argon-gas-filled windows combined with high performance glass packages, which are features in our EcoTru, EcoXtreme, and EcoStorm windows. These windows are great at keeping the heat in during the cold months of winter and keeping it out during the warmer months of spring and summer. Because the windows themselves are filled with Argon gas, they are better insulated and thus can help homeowners significantly cut down on the cost of their energy bills over time.
Start Your Window Order Now & See Pricing
Window E-Store's Replacement Windows Will Lower Your Energy Bills
Some homeowners feel weary or skeptical about the idea of replacing all of their existing windows at first because of the cost. The Window e-Store is here to help, offering a wide variety of new constructions windows or home replacement windows that can meet any budget whether you purchase 1 window or an entire house full of windows. When homeowners actually take the time to sit down and calculate the costs versus savings, it is plain to see that getting energy saving windows pays off in a relatively short time period. After all, the significant cost in energy savings on a monthly basis can cause the windows to pay for themselves in no time at all.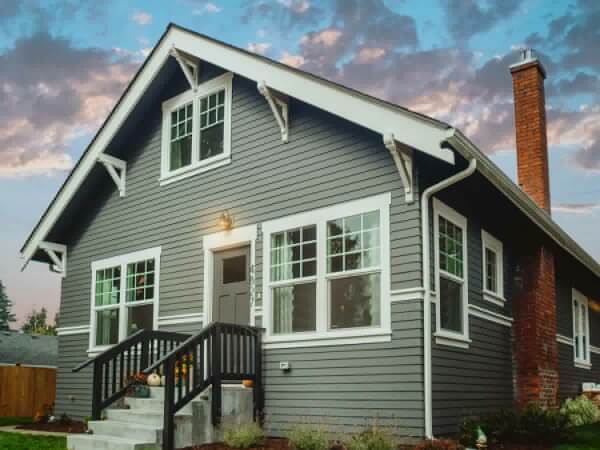 Homeowners who are looking to enjoy the best eco-friendly windows that result in the most energy savings over time should consider our EcoTru or EcoXtreme lines of energy efficient windows, which are among the highest rated for thermal efficiency windows in America. Not only do they look great in any home and come in a variety of sizes and styles, but they are specifically designed to block out the sun's rays and heat. As a result, during the summer, home owners can enjoy having their energy bills essentially cut in half. New window installation using the EcoTru, EcoXtreme, or EcoStorm lines of windows can save homeowners hundreds even thousands of dollars per year.
We Offer a Limited Lifetime Warranty on Energy-Efficient Windows
Our EcoTru & EcoXtreme window lines feature a variety of styles, including double-hung, casement, picture, awning, and many more. With so many window styles to choose from, homeowners can be sure that their home will look great and be energy efficient all at the same time. Not to mention, all of our energy savings windows are filled with Argon gas to keep homes better insulated. In addition to window styles, homeowners can further customize our windows with a variety of different grid line options. Ranging from colonial grids and diamond grids to prairie and perimeter, the possibilities are truly endless.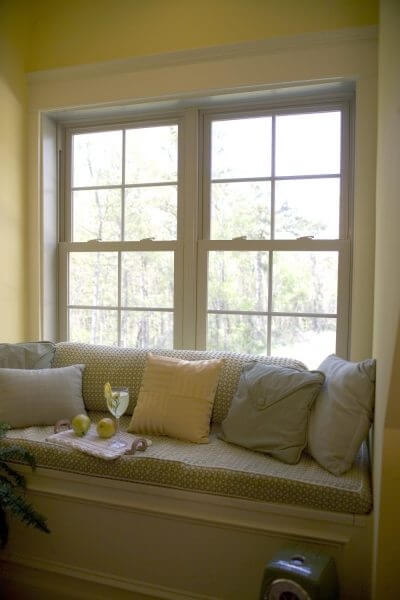 At the Window e-Store, both the EcoTru & EcoXtreme eco-friendly windows come with Lifetime and Double Lifetime Limited Warranties. You'll also receive a 20 year Glass Breakage Warranty with the EcoTru line and a Lifetime Glass Breakage Warranty with the EcoXtreme Line. These warranties give homeowners that additional peace of mind when investing in new home windows. The EcoTru, EcoXtreme, and EcoStorm windows are also backed 100% by the #1 high performance window manufacturer in the United States and 3-time winner of the JD Power & Associates award for customer satisfaction!
For homeowners who are sick and tired of paying outrageous amounts of money on their energy bills each month, now is the time to do something about it. By simply logging onto the WindowEstore.com website, home owners can get a better idea as to what the cost of having these great new windows would be. From there, it is easy to see just how quickly the cost would pay off and what a difference these windows can make on monthly energy bills. So, for any homeowner looking to save money while helping the planet at the same time, it is a great idea to look into buying high performance energy efficient replacement windows in the near future. At the Window e-Store, we make buying windows online an easy process, with our step by step instructions on measuring and ordering your windows.